Summer holidays in Uttendorf
---
Situated at the heart of the Hohe Tauern National Park, the Uttendorf area in the Salzburg region is an idyllic place for your summer holiday. Active visitors will find an array of activities starting right on the doorstep, there is a true paradise for children to explore on and around the Fuchsmoos Farm, and those who want to relax will find a natural idyll in which to regain their strength!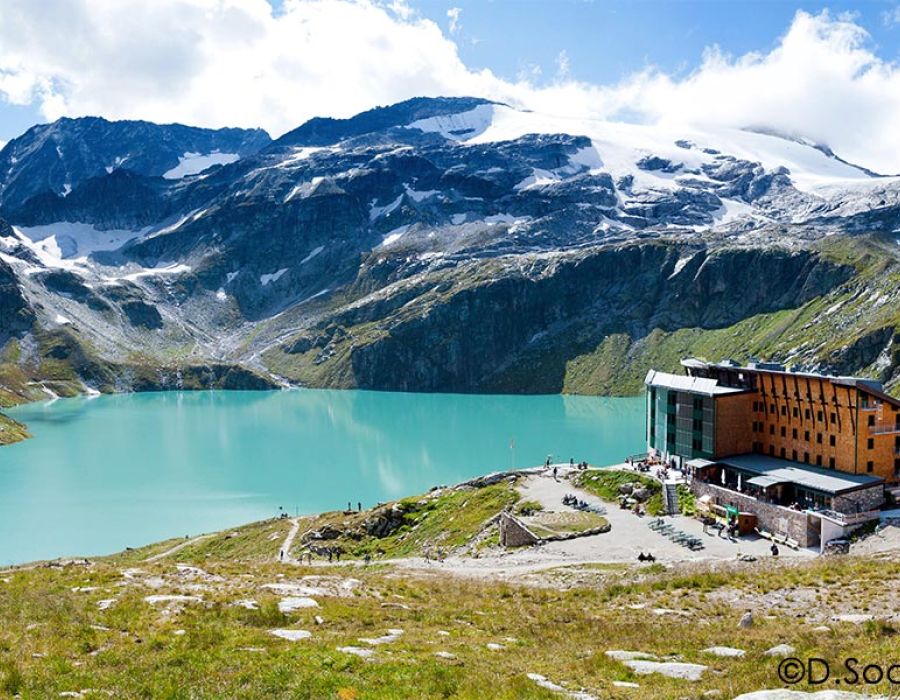 Hiking & mountain climbing
The Hohe Tauern National Park and the Kitzbühel Alps are true paradises for hikers and mountain climbers. Lucious meadows, clear mountain lakes and a wonderful mountain panorama await all motivated mountaineers. In the summer, mountain lifts carry you up to the world of the three thousand metre summits and the you can explore the "Weißsee Gletscherwelt" ("Weißsee glacier world"). Here you will find both easy hiking routes with a low level of difficulty, as well as demanding high-Alpine tours for experienced mountaineers. The one-hour walk from the farm to the "Keltendorf Uttendorf" celtic museum is highly recommended!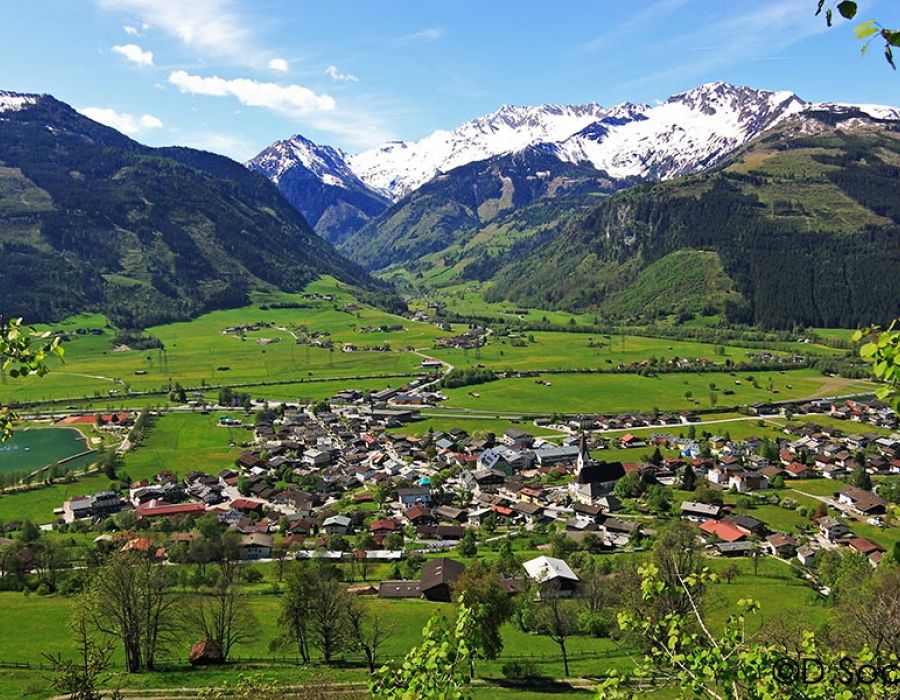 Mountain biking, cycling & e-biking
Set off on one of the many biking tours from the doorstep of the farm and look forward to a cycling holiday in Uttendorf with lot of diversity. The well-known Tauernradweg route runs directly past the farm, and is also the perfect starting point for well-signposted mountain biking routes. Rad & Bike Pinzgau (Cycling & Biking Pinzgau), the largest cycling paradise in Salzburg State, is within reach. Pleasure cyclists can grab an e-bike and explore the area around Uttendorf on 100 km of cycling and mountain biking routes.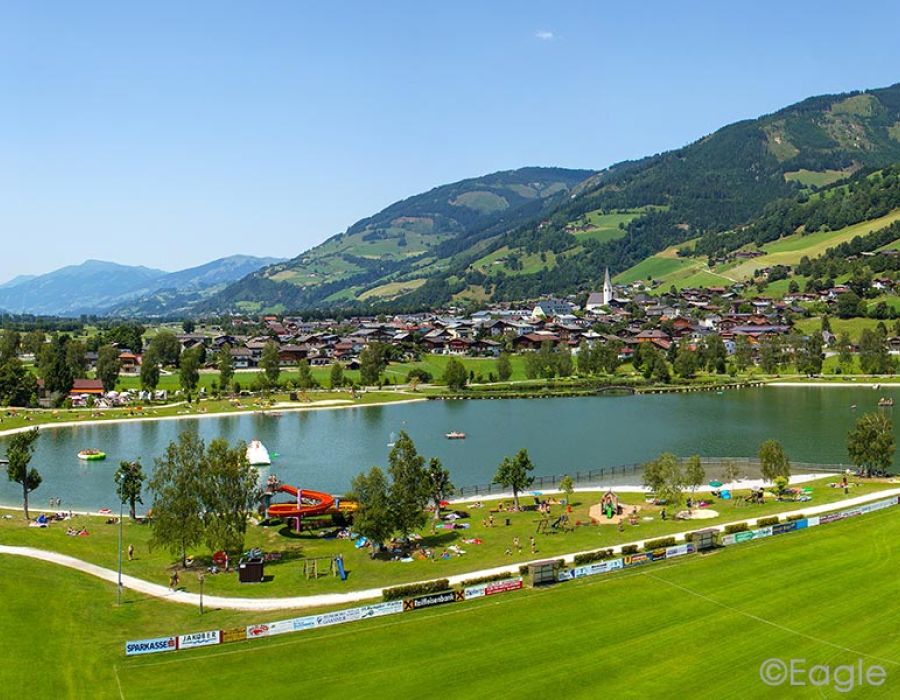 Swimming & bathing
For pure bathing pleasure during your summer holiday, a 4 km trip leads to the adventure bathing lake in Uttendorf with leisure centre, which offers a giant water slide, a water trampoline, a floating climbing iceberg with a 4.5 high summit, a play area, beach volleyball and tennis courts, and football pitches. A day swimming in Lake Zell (20 km) or a visit to the Tauern Spa in Kaprun is highly recommended.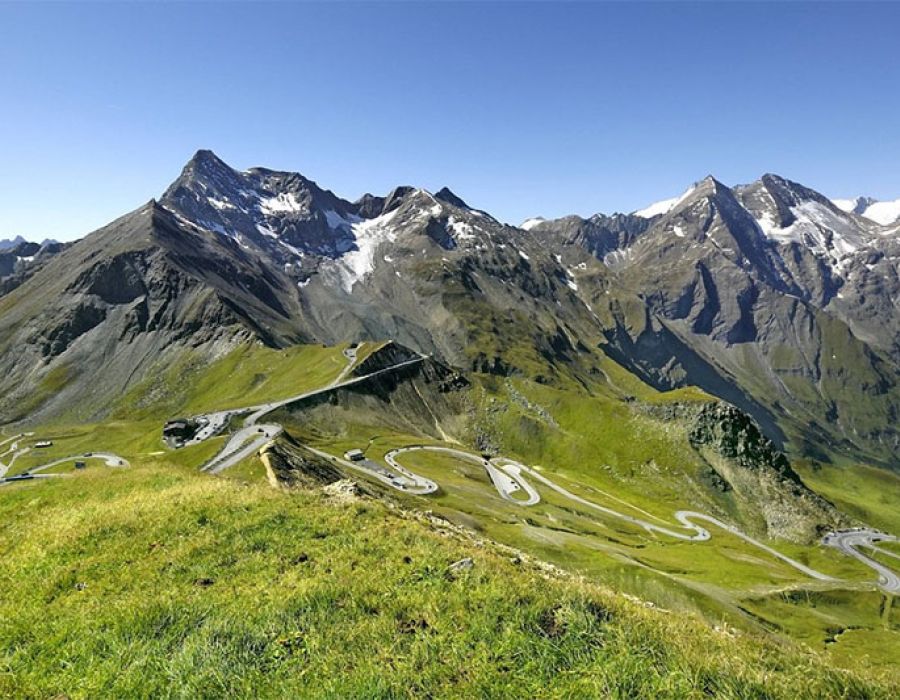 Cycling and motorcycling tours
If you are planning a motorcycling holiday in Salzburg State, Uttendorf and our Fuchsmoos Farm provide the perfect starting point. Thanks to its location in the heart of the Hohe Tauern National Park, bike tours along the Grossglockner High Alpine Road or the Gerlos Alpine road are a great hit. The alpine tour across the Thurn Pass to Kitzbühel – St. Johann – Saalfelden – Zell am See is also highly recommended, as well as the toll-free panorama road with several bends, which leads from Uttendorf to the Stubachtal valley all the way to the Enzingerboden plateau.